Facebook is the biggest social media platform. Facebook CEO Mark Zukerburg is the third richest person in the world. At the same time, Facebook is growing with 'J' curve in terms of user and company.
The sell-off vaporized about $119 billion in market value — the biggest single-day loss for any public company in history, according to Thomson Reuters.
Worldwide, there are over 2.32 billion monthly active users (MAU) as of December 31, 2018. This is a 9 percent increase in Facebook MAUs year over year.  This is compared to 2.27 billion MAUs for Q3 2018. (Source: Facebook 1/30/19)
The giant company suffers from data breach and plain text password storage leak.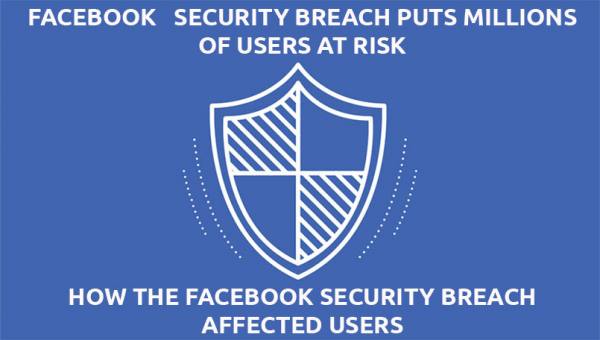 APRIL
Tech giant exposes millions of Instagram passwords :
19-04-2019
Facebook revealed that social media company Instagram stored millions of password in plain text.

"Since this post was published, we discovered additional logs of Instagram passwords being stored in a readable format. We now estimate that this issue impacted millions of Instagram users. We will be notifying these users as we did the others. Our investigation has determined that these stored passwords were not internally abused or improperly accessed." report
Without User's permission, Facebook collects email accounts: 18-4-2019
According to Facebook, the social media company unintentionally collect new users email account without the user's permission. In simple words, nearly 1 million plus users had shared passwords for their email accounts with Facebook as part of its dubious verification process
"Last month we stopped offering email password verification as an option for people verifying their account when signing up for Facebook for the first time," Facebook says.
"We estimate that up to 1.5 million people's email contacts may have been uploaded. These contacts were not shared with anyone and we're deleting them. We've fixed the underlying issue and are notifying people whose contacts were imported. People can also review and manage the contacts they share with Facebook in their settings."
500 Million plus Facebook User Records Found On Unprotected Amazon Servers : 03-04-2019
According to UpGuard report, 500+ million Facebook user records were publicly exposed on Amazon's cloud service. Mexico-based media company called Cultura Colectiva was responsible for the biggest leak. It exposed 146 gigabytes of Facebook user data, including account names, IDs and details about comments and reactions to posts. It's unclear how many individual users had data exposed.
MARCH
Facebook stored millions of password in plain text :
21-03-2019
Facebook controversy, New privacy policy breach mistakenly kept a copy of millions of passwords in plaintext. It is not just for Facebook, Instagram users are also affected.
Affected users, Facebook or Instagram password was readable to some of the Facebook engineers who have internal access to the servers and the database.
"To be clear, these passwords were never visible to anyone outside of Facebook, and we have found no evidence to date that anyone internally abused or improperly accessed them,"
Facebook's vice president of engineering Pedro Canahuati said.
Facebook has paid under the table to install Facebook Research VPN. After the installation, Facebook spying on user's web and phone activity. Onavo protect facebook app has been banned by apple in June and that was removed in August.
Since 2016, Facebook has been paying users ages 13 to 35 up to $20 per month plus referral fees to sell their privacy by installing the iOS or Android "Facebook Research" app.